professional House Cleaning Services In Broken Arrow, OK!
Level Up Cleaning provides professional house cleaning services in Broken Arrow OK, and surrounding areas. We're a small business on a mission to make your life easier!
See why so many Broken Arrow residents choose us for their house cleaning needs
We're A Local, Family-Owned Business That Believes In Doing The Job Right!
Here at Level Up Cleaning, we truly grasp the value of maintaining a clean and orderly space. Our mission is to simplify your daily life with our exceptional house cleaning services, tailored to meet your specific needs. If you're looking for top-rated house cleaning services in Broken Arrow, OK, our proficient team of house cleaners is dedicated to delivering a pristine result. We won't rest until you're absolutely satisfied!
Teresa McConnell, Owner of Level Up Cleaning
When We Clean Your Home, You'll Have More time for the "good Stuff"
Fewer cleaning chores to take up your time

Less hassle getting household members to clean

When the house is clean, you'll feel less stressed and overwhelmed

You can put down the mop and put away the cleaning supplies

Clean Less And Enjoy More!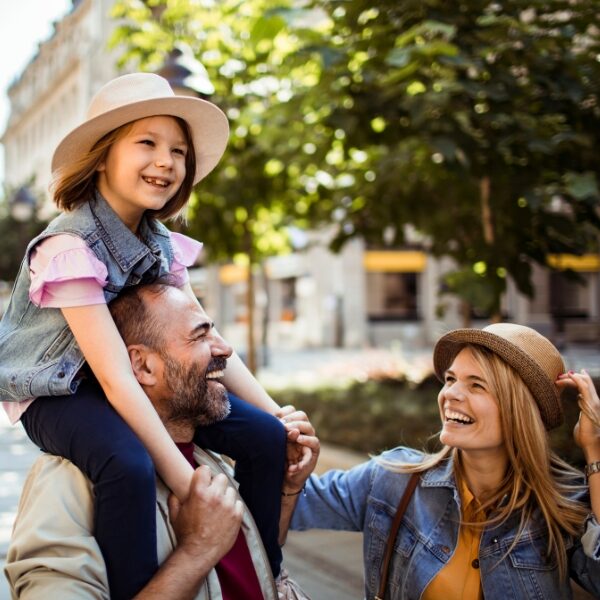 You're Going To Love our Broken Arrow House cleaning services!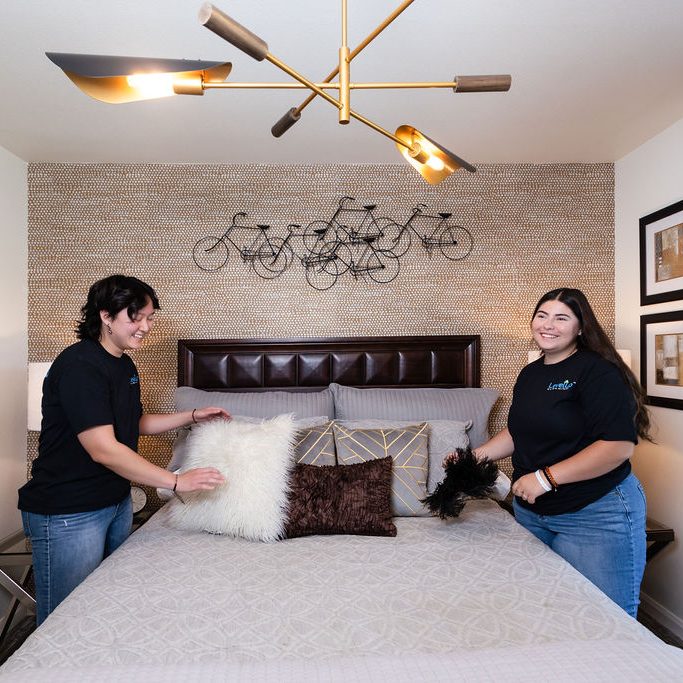 Recurring Maid Services
Give yourself a break, and let our weekly, biweekly, or monthly housecleaning services handle the task. Your home will always be beautifully clean and refreshed!
Lean More About Our Maid Services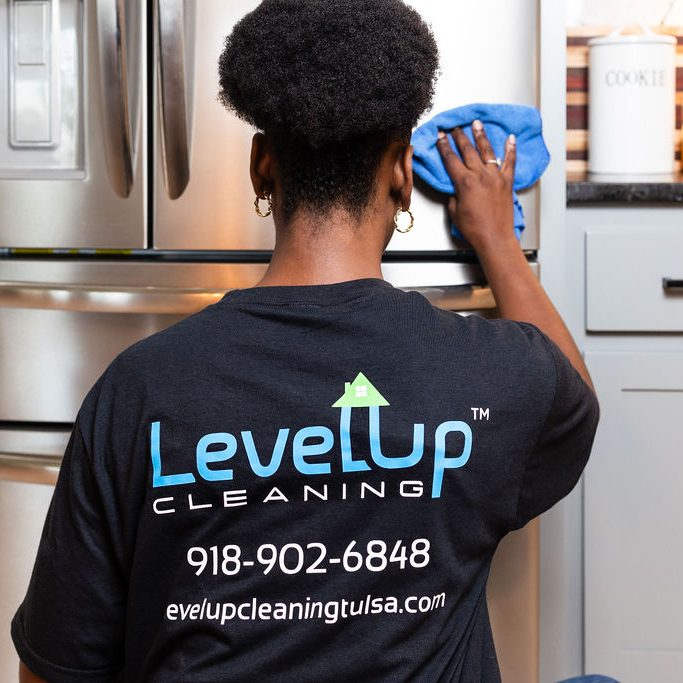 Deep House Cleaning
When your home requires a little extra attention to make it spotless, consider our deep house cleaning services. Our expert deep cleaners will work their magic and leave your home looking absolutely fantastic!
Lean More About Our Deep Cleaning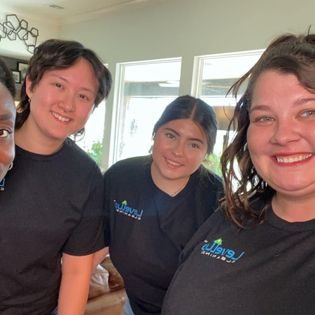 Move In/Out Cleaning
Moving can be such a hectic and exhausting task. Fortunately, Level Up Cleaning is ready to help with our skilled move-in and move-out cleaning solutions.
Lean More About Our Move Cleaning
Our Broken Arrow Customers Love Our Quality And Service
Our Quality and Service are second to none! And that's guaranteed!
Level Up Cleaning wants you to relax knowing your home is in the hands of everyone's favorite local cleaning company!
professional house cleaners

Quality Cleaning products and professional equipment

friendly and helpful customer service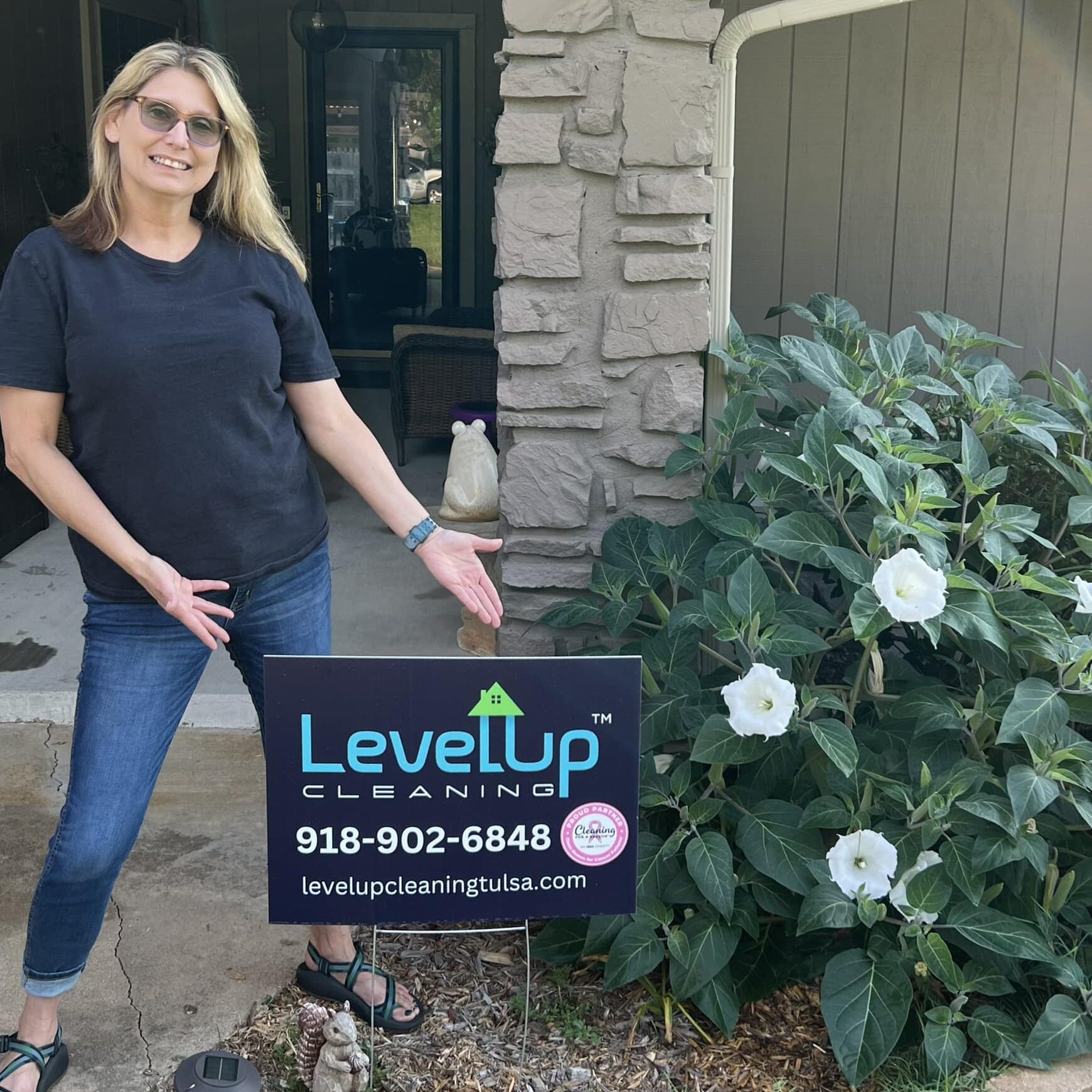 Ready For Someone Else To Do The Cleaning?
"*" indicates required fields
We would love to be YOUR Broken Arrow cleaning service!
We want to express our sincere gratitude for giving us the opportunity to provide you with a competitive quote and arrange your cleaning service. Whether you need a one-time cleaning or decide to sign up for our recurring maid services, rest assured that we'll treat your home with the utmost care. Our unwavering commitment is to help our small business grow through exceptional service and high-quality cleaning.
Furthermore, because we value our reputation highly, we stand by our services with a satisfaction guarantee. In the rare event that you're not satisfied with the cleaning, we'll promptly schedule a return visit to ensure it meets your expectations.
We're genuinely looking forward to the chance to clean your home!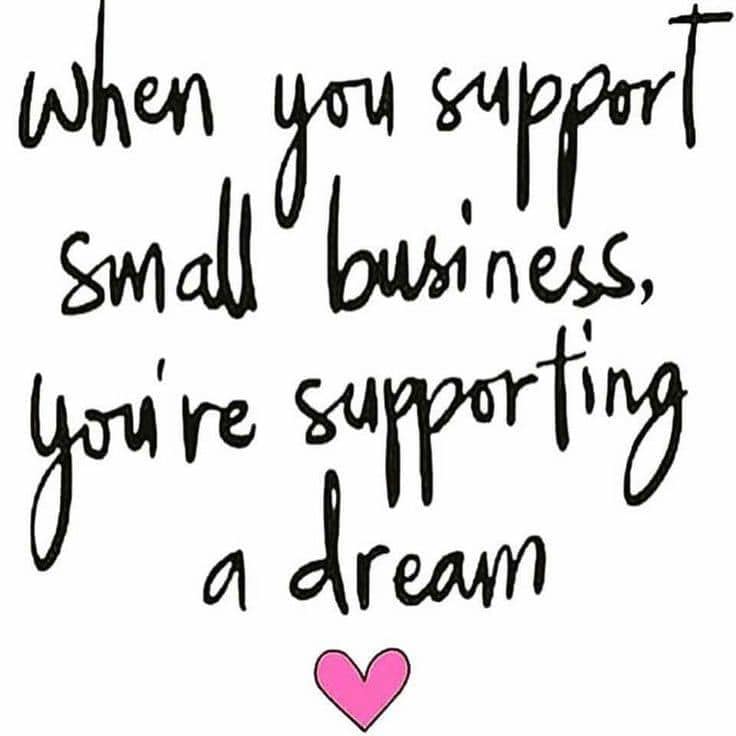 Frequently Asked Questions About Our Cleaning Services
It's worth considering the benefits of hiring a professional cleaning service for your home or office:
Expertise and Efficiency: Cleaning professionals are well-trained and experienced, using industry-standard equipment and techniques to clean thoroughly and efficiently.
Time-Saving: Cleaning can be time-consuming, but professionals free up your schedule, allowing you to focus on work, family, or hobbies.
Consistent Results: Professional cleaners follow routines and checklists to ensure high-quality, consistent cleaning results.
Healthier Environment: Their services help reduce allergens, germs, and dust, leading to better indoor air quality and overall well-being.
Customization: Most cleaning services offer customizable plans to meet your specific needs and preferences.
There are several factors that determine the pricing of professional cleaning services.
Space Size: The size of the area to be cleaned, whether in square footage or number of rooms, can significantly impact the cost. Larger spaces generally require more time and effort, resulting in higher prices.
Scope of Work: The extent of cleaning needed, from basic tasks like dusting and vacuuming to more thorough cleaning like floor scrubbing and appliance cleaning, plays a pivotal role in pricing. Deeper cleaning tasks are typically associated with higher costs.
Frequency: The frequency of cleaning services is a key determinant of the pricing structure. Regular, recurring cleanings, such as weekly, bi-weekly, or monthly, often come at a lower cost per visit compared to one-time or infrequent cleaning.
No need to be around when we're cleaning. It's a common choice among our clients to set up cleaning appointments while they're out. This helps our team work without any disturbances. We make sure your property is safe during our visit, so you can come back to a spotless, rejuvenated space.
All major credit cards are gladly accepted here. Should you encounter any challenges with this payment method, don't hesitate to engage in a conversation with our friendly customer support.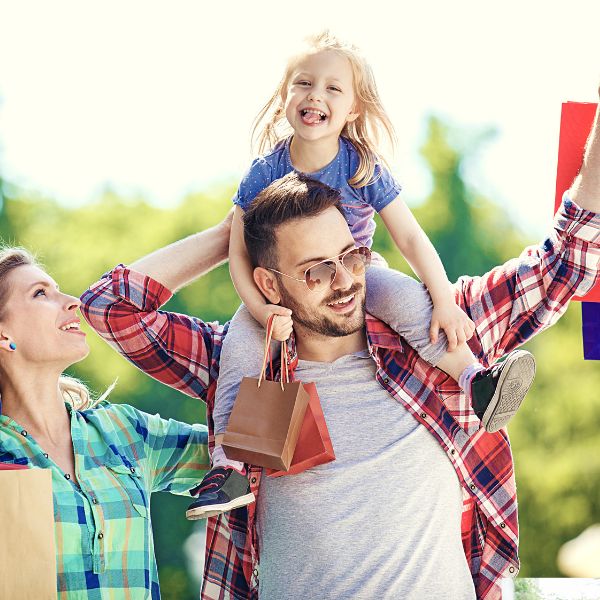 When We Take Care of The Cleaning, You'll Have Time To Get Out And Explore Broken Arrow, OK!
Trust Level Up Cleaning to maintain your home's fresh appearance, and you'll find yourself with more time to enjoy the wonders of our wonderful city. Here's a list of our top local spots:
Broken Arrow Performing Arts Center: This state-of-the-art facility hosts a variety of performances, including Broadway tours, concerts, and local productions, offering entertainment for the whole family.
Safari's Sanctuary: This wildlife sanctuary is home to a variety of exotic animals and offers educational tours, offering a unique opportunity for kids to learn about different species.
Ray Harrell Nature Park: This beautiful park offers hiking trails, a butterfly house, and a variety of plants and trees, making it a great place for outdoor family activities.
Best House Cleaning Service In Broken Arrow For Over 12 Years!
Level Up Cleaning offers reliable and high-quality house cleaning services in Broken, Arrow, OK, and surrounding areas.
Service Area: Tulsa, Broken Arrow, Bixby, Owasso, Jenks, and surrounding areas. Give us a call to see if we service near you!