Deep House Cleaning Services  In Tulsa, Bixby & Broken Arrow, OK
Level Up Cleaning provides the most thorough deep house cleaning services in the entire Tulsa area including Bixby, Broken Arrow, Jenks, & Owasso, OK  You We're a small business on a mission to make your life easier!
Get your house brilliantly clean with Our deep house cleaning Service
You're Going to Love Your Clean Home!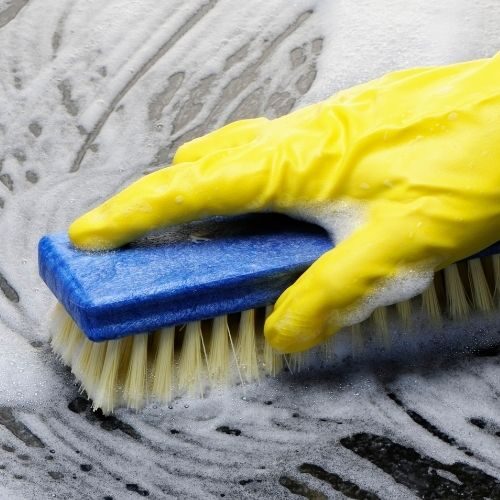 When Your home needs a little extra "cleaning love," our deep cleaning is the right choice!
Our deluxe deep cleaning is the most thorough, top-to-bottom home cleaning service that we offer. The deep cleaning is a great choice for both a one-time cleaning or the initial cleaning to start your recurring home cleanings.
Our professional cleaning technicians are well trained in product knowledge and well equipped to deliver the most effective cleaning your home has ever experienced. We will clean every aspect of your home.
Click here to check out our detailed home cleaning checklist! 
Why do I need a deep clean?
A lot of customers get so used to day-to-day life, that they forget about the needs of their home. It is easy to overlook those never used rooms or those hard-to-see places (that are great at hiding dust and debris).
If this sounds like you, we have the solution. Level Up Tulsa can help you eliminate "the stress of the mess" with a deep cleaning! We can bring peace and order to your home and get it beautifully clean.
Cleaning houses is what we do best so give us a call today and say bye-bye to the chaos, and say hello to a spotless home!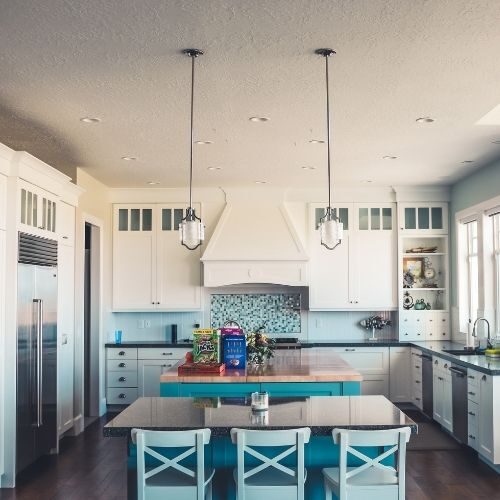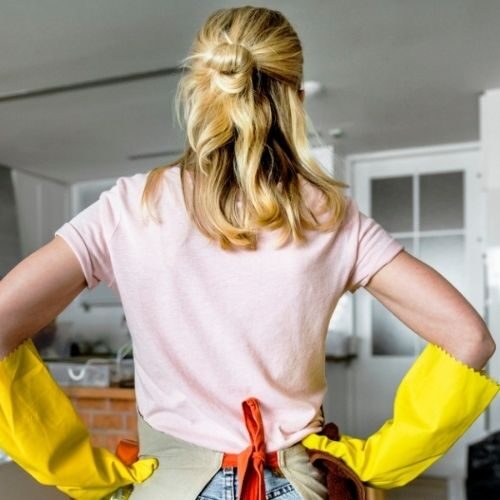 What's included in a deep clean
A deep cleaning is a very detailed cleaning that cleans and sanitizes most surfaces in your home. About the only things we won't clean are walls and windows. here's what's included:
Clean and sanitize the kitchen (polish appliances, clean counters, backsplash, and cabinet fronts).
Clean and sanitize bathrooms (scrub tubs, showers, and toilets, clean mirrors, countertops, and cabinet fronts.)
Clean bedrooms (dust the furniture and make beds)
Clean living areas (thorough dusting).
In all rooms, we will remove trash and reline cans, dust all surfaces, wipe baseboards, wipe window sills, dust blinds, ceiling fans, and A/C vents.
When we're done, everything will sparkle and shine!
Ready For Someone Else To Do The Cleaning?
"*" indicates required fields
What's Included In Our Deep Cleaning Services?
Kitchen Cleaning
Clean countertops
Dust countertop items
Clean exterior of appliances; polish stainless
Hand wash cabinet exteriors and backsplash
Sanitize sink and polish fixtures
Bathroom Cleaning
Scrub tub/shower; polish fixtures
Clean countertops; dust countertop items
spot clean cabinet fronts
clean mirrors
sanitize the toilet and toilet area
All Rooms
Remove cobwebs
Wipe ceiling fans and light fixtures
Dust wall art
Dust knick-knacks and lamps
Dust furniture
Dust blinds
Hand wash window sills
Hand wash doors and door frames
Hand wash baseboards
Empty trash and reline can
Vacuum floors
Mop hard surface floors
Change linens and make beds
Frequently Asked Questions About Our Deep Cleaning Services
Great question! A regular cleaning is more of a maintenance clean, while deep cleaning is a thorough and intensive clean. During deep cleaning, we tackle areas and tasks that may not be part of your regular cleaning, such as baseboards, grout, and inside appliances.
The frequency of deep cleaning depends on various factors like the size of your home, the number of occupants, and your cleaning habits. Generally, a deep clean every 3-6 months is a good rule of thumb to maintain a pristine living space.
Not at all. You can choose to be there if you like, but many of our clients prefer to go about their day while we work our magic. We'll ensure your home is secure, and you can return to a sparkling clean space.
It's a good idea to declutter and pick up items from the floor and surfaces so we can access all areas. If you have specific tasks or areas that need special attention, feel free to let us know, and we'll make it a priority during the deep cleaning.
Hiring a professional cleaning service offers several benefits. They have the expertise and equipment to ensure a thorough and efficient cleaning. This can save you time, reduce stress, and maintain a healthier and more comfortable living or working environment. The biggest thing our clients tell us is how wonderful it in not to have to clean on the weekends!
Best Deep House Cleaning Services Near You!